Madison co-founded Cork Leadership in response to strong demand for her distinctive and impactful executive coaching and training style. Cork Leadership's clients include Fortune 500 and high growth private equity backed companies, successful nonprofits, governments, and media/entertainment personalities.
Prior to co-founding Cork, Madison spent several years as a professor at the University of Louisville and Bellarmine University. She is also an accomplished film, television and stage actress, earning prestigious awards such as Ovation, LA Drama Critic's, Backstage Garland, and Denver Critic's, for excellence in performance.
Madison earned a Master's Degree from The George Washington University and a Bachelor's from University of Colorado.
Exec Chairman and Co-Founder

Prior to co-founding Cork, Koleman spent 20 years as a private equity investor, working closely with talented entrepreneurs and executives to build many great businesses.  During that time, Koleman learned the most impactful and successful executives possessed extraordinary interpersonal, communications and leadership skills, and invested continuously in developing these skills throughout their organizations.
Koleman earned his Bachelor's Degree from Princeton University.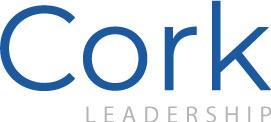 Trainers / Coaches / Facilitators
Cork's team includes a deep bench of Cork Certified™ trainers, coaches and facilitators. Each is a subject matter expert with extensive industry experience. All Cork team members are trained personally by Madison Cork to ensure consistency and a highly edu-taining, engaging style.